Paying child support is an important responsibility for many divorced parents. Failing to make payments on time can lead to personal and legal troubles. However, Arizona courts recognize that financial circumstances change, and if the income of you or your former spouse has significantly increased or decreased, then you may be able to modify child support payments.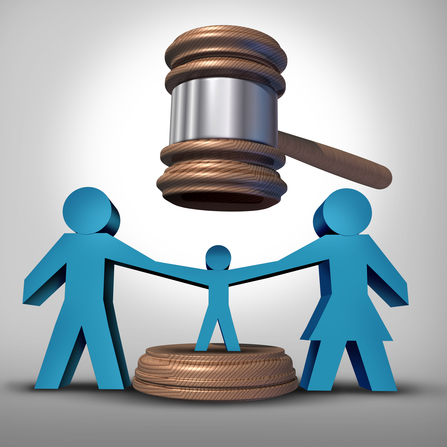 If you have questions about child support or divorce in Arizona, contact the Zachary Law Group, PLC. Steven Zachary is a divorce attorney in Chandler who can assess your situation and help you petition for child support modification. Unlike other divorce attorneys who charge by the hour, we offer flat-rate fees with no hidden costs.
Call 480-389-3533 to schedule a free case evaluation. You can also learn more about Arizona's divorce laws by visiting http://USAttorneys.com.
Here are the top four reasons for modifying child support payments in Chandler:
Changes in Income
Most modifications to child support occur when there are income changes. Either parent can request modification for either an increase or a decrease in income. Before filing a Supplemental Petition to Modify Child Support, the Arizona Department of Economic Security recommends that you compare the fluctuation to the state's standards.
Changes to Parenting Time
Although parenting plans must provide stable routines for kids, there must be enough flexibility to deal with changing circumstances or other commitments. If there are substantial changes to the original parenting plan, there may be grounds for child support modification.
If, for example, your current parenting plan specifies 200 days with you every year and 165 days with your ex, then support calculations likely followed that plan. However, if your child spends 300 days with you and only 65 days with your ex, then you may be able to modify child support payments accordingly.
Changes to Expenses
Inflating costs and growing children may require a reevaluation of your child support order. If significant changes occur to either stipulated expenses or your ability to pay these bills, then a petition for modification may be necessary. Many factors can influence your expenses including taxes, alimony completion, daycare, child health insurance and more.
Changes to Job Status
If you or your ex becomes unemployed, it can have a major effect on child support. Some parents deliberately quit their jobs to reduce child support. Others only get a job after finalizing these terms. Such cases are complex and require extensive investigation. The court will not grant a modification of child support without proof that it is an involuntary job loss.
If you have questions about child custody or support, contact the Zachary Law Group, PLC. Mr. Zachary is a Chandler family lawyer with more than 25 years of legal experience. He is among the National Trial Lawyers Top 100 Lawyers, and he can answer your questions about child custody, prenuptial and postnuptial agreements, and other family law matters. Call 480-389-3533 to schedule a consultation.