Divorce may be the most stressful chapter of your life. Staying positive and objective can seem impossible, and many people make mistakes that compromise their personal or financial interests. This is why consulting a family attorney is so important.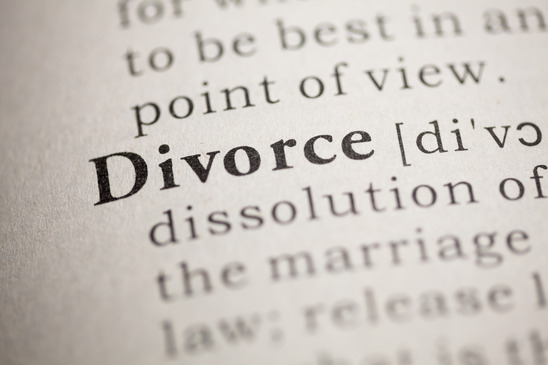 Because divorces are typically unpleasant experiences, many spouses want to get it over with as quickly as possible. However, you should never settle for an arrangement that will lead to problems down the line.
If you have questions about divorce in Arizona, then contact a Chandler divorce lawyer from the Zachary Law Group, PLC. Call us today at 480-389-3533 to schedule a consultation.
In the meantime, read on to learn four mistakes to avoid during the divorce process:
Empowering Your Emotions
Nobody can deny the emotional toll of a divorce. It is a life-changing event that is riddled with uncertainty. However, letting your emotions take control is one of the worst mistakes you can make. If you empower your emotions, then they will influence your decisions, and this usually has devastating effects.
Before you make any emotionally driven, impromptu decisions about your living situation and other divorce issues, you should consult a divorce attorney. Well-meaning friends and family may offer a listening ear, but misinformed advice is often behind the most costly of divorce mistakes.
Being Uncivil toward Your Ex
Divorcees are often angry and bitter with their spouses. These are natural emotions. However, it is vital that you remain civil toward your ex throughout divorce proceedings.
If you appear unwilling to find common ground and cooperate with your ex, then it may suggest to the judge that you are unsuitable for custody. Courts view bitterness negatively, and arguing with your soon-to-be ex can only hurt your situation.
Discussing Your Legal Strategy
While you should never mislead your ex deliberately or show obvious bitterness toward him or her, you do not have to share your legal plans and strategies. In fact, keeping the details to yourself is usually a smart idea.
Do not share information publicly, such as on social media. You should only discuss your legal strategy with your lawyer.
Not Considering the Child's Best Interests
While you may not believe that your spouse would be the better custodial parent, it is important to remain calm and objective. The main priority of the courts is to establish a custody arrangement that is in the child's best interests. Your attorney can explain the factors that the courts will consider when awarding custody.
If you cannot reach an agreeable custodial arrangement with your soon-to-be ex, or if you are considering divorce, then it is vital that you understand the legal ramifications of your behavior. A Chandler family attorney can handle the legalities of your divorce and help you avoid mistakes that compromise your interests.
Call the Zachary Law Firm, PLC at 480-389-3533 to discuss your case. If you would like to learn more about the divorce process in Arizona, then visit http://divorce.usattorneys.com/arizona/.