It's no secret that divorce is mentally and emotionally draining, but the process continues long after the marriage ends. In addition to adjusting to a single income and possibly relocating, there are several documents that you will need to update. A divorce attorney help you make this transition and protect your financial interests.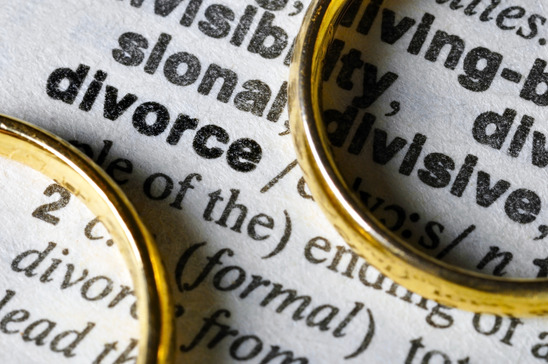 Without the help of a divorce lawyer, the majority of new divorcees only think of life insurance policies and, if a name change is involved, their driver's license, which is a legal necessity, according to the Arizona Department of Transport. However, if you fail to update other important documents, then you may run into issues down the line.
A Chandler family attorney can help you make the transition to post-divorce life. If you have questions about asset division, child custody, mediation or other aspects of divorce, then call the Zachary Law Group, P.L.C. at 480-389-3533 to schedule a consultation.
Until then, read on to learn nine crucial documents to update after a divorce:
Driver's License
If you change your name after the divorce, then you have 10 days to notify the Department of Transport and apply for a new driver's license. This is your primary means of identification, so it must be accurate.
Social Security Card
You will need to change your Social Security card if your name changes because of your divorce. File your name change with the Social Security Administration and apply for a new card.
Titles to Property
If your divorce terms include keeping property, such as motor vehicles and real estate, then you must transfer ownership if it is not already in your name. If your name changes, then these documents should reflect it.
Trusts and Will
It is extremely important that you change the beneficiaries of your trust funds and will, unless you want your ex-spouse to remain a beneficiary. These documents must show your new single status.
Life Insurance Policy and Retirement Plans
You will have to update the beneficiaries of your life insurance policy, as well as your retirement plans. It is also important to change your relationship status on these documents.
Consent Forms for Kids and Medical Treatment Authorization
Many divorce decrees change the care situations of the children involved. You will need to make sure that the person responsible for your child's care has the authority to authorize medical treatment.
W-4
Your W-4 form must reflect your marriage status. You should also adjust the number of dependents accordingly. If you are employed, then the Human Resources Department can help with this
HIPPA Authorizations
If your HIPPA Authorization forms give consent to your ex-spouse to receive private health information about you, then you may want to consider changing this and naming someone else
Medical Directives for Health Care and Medical Power of Attorney
You might want to change these documents if they give your ex-spouse the authority to make decisions in a medical crisis. If you are incapacitated, then you may not want your ex-spouse making decisions about your medical care.
Depending on your situation, you may need to update several other documents. A divorce attorney from the Zachary Law Group, P.L.C. can discuss your circumstances and answer any questions that you have about the divorce process. Call us today at 480-389-3533 to schedule a consultation.