Divorce is one of the most challenging chapters in many people's lives. Moving to a new home, dividing assets and living on a single income can all cause stress. The process is even more arduous for couples with children.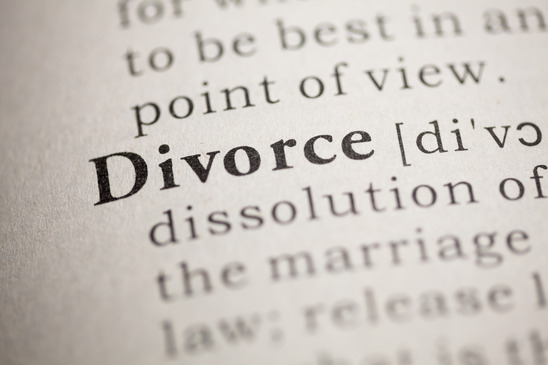 Divorce should always be a last option. In many cases, marriage counseling can help spouses communicate and resolve issues related to finances, infidelity and other conflicts. However, if concerted efforts to fix your marriage have been unsuccessful, then it may be time to consider divorce.
According to Psychology Today, unhappy parents who argue frequently can be more damaging to a child's life than divorce. If you are a parent who is considering divorce in Arizona, contact the Zachary Law Group, PLC.
Steven Zachary is a family attorney in Chandler who can evaluate your situation and help you avoid mistakes during the divorce process. Call 480-389-3533 to schedule a consultation. You can also visit http://divorce.usattorneys.com/arizona/ to learn more about divorce laws in Arizona.
Here are five child custody tips for fathers:
Be Involved in Your Child's Life
Your child's best interests will determine the custody arrangement. Part of this is each parent's involvement in the child's life. Whenever possible, try to be available for doctor's visits, school events, sports, vacations and other activities.
Stabilize Your Schedule
Parental stability is a primary factor in determining the child's best interests. Even if you are the breadwinner, income alone may not make you the best parent for primary custody. You should also have a stable schedule, as well as a healthy home and lifestyle. Cooking at home and picking up your child from school are examples of positive stability.
Be Flexible
Flexibility is crucial for parenting after divorce. Try to adapt your schedule to your child's school calendar, as well as your spouse's routine. Your parenting arrangement should have a backup plan if emergencies happen and one parent is unavailable.
Be Willing to Compromise with the Other Parent
You must be willing to compromise with your ex – even if your marriage ended on bad terms. According to the U.S. National Library of Medicine, conflict that persists after a divorce can have negative effects on children.
Try to maintain a business-like relationship with your ex. Be objective and avoid confrontation.
Prioritize Your Child's Education
Education is important for a child's future well-being, so custodial parents should be willing to support their child's education in any way possible. Make an effort to help your child with homework, and be available for school events. Simply asking questions about school can demonstrate involvement.
If you are facing divorce or a child custody dispute, contact the Zachary Law Group, PLC. Steven Zachary is a Chandler divorce lawyer who can answer your questions about child custody, prenuptial and postnuptial agreements, alimony and other family law matters. He has more than two decades of legal experience. Schedule a consultation today by calling 480-389-3533.