Divorce can be one of most stressful chapters in a person's life. Even if a marriage ends on good terms, the personal and financial implications can easily lead to conflict – especially if children are involved.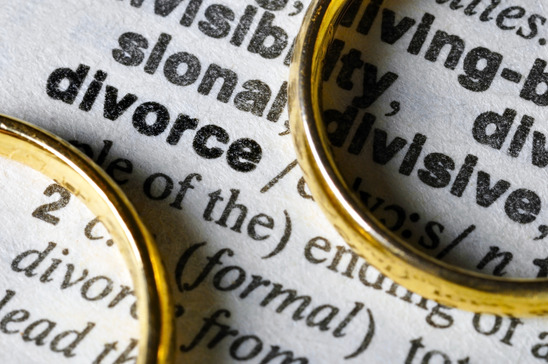 Arizona Courts offers excellent advice and a model parenting plan, but it does not include the demands of school. A comprehensive plan for handling your child's school demands can help you stay organized and avoid confusion with your ex-spouse.
If you are going through divorce in Arizona, contact the Zachary Law Group, PLC. Steven Zachary is a Chandler divorce attorney with more than 25 years of legal experience. He is among the National Trial Lawyers Top 100 Lawyers. Call 480-389-3533 to schedule a free consultation. You can also visit http://divorce.usattorneys.com/arizona to learn more about Arizona's divorce laws.
Here are five tips that will make it easier for you to manage school demands after divorce:
Make a yearlong calendar. 
Schedule a meeting with your ex. If necessary, choose a neutral location, and take the school calendar with you. The school's website should have it available for download.
Add every school event into the plan, and make sure it complements your original time-sharing arrangement for weekends and holidays. Make as few changes to your custody agreement as possible.
The school plan should be flexible. The goal is to create a basic plan to use as a starting point.
Include pick-up responsibilities in the plan.
It is crucial that both parents know exactly when they are supposed to pick up the kids. They should work as a team to ensure seamless pick-ups and drop-offs.
Once again, there must be flexibility. If either parent falls ill or is unable to fetch the kids, then there should be an emergency backup plan.
The school will need to know every adult who can pick up your child, including friends and family you trust. According to Custody X Change, you will also have to provide the school with their contact details, as well as your child's primary and secondary residential addresses.
Do not make custody swaps at school.
School may seem like the perfect place for a custody swap, but this is usually a bad idea, and it can have negative repercussions for your child. Tense, angry encounters in front of the entire school can be embarrassing. Rather, use a bus or designate a neutral spot far from school, such as a mall or other public place.
Do not ask your child to relay messages to the other parent.
Parents must communicate with each other about school. It is not a child's responsibility to remind you of important events or relay messages between parents.
If there is an early release day at school next week, for example, then let your ex know in an email that he or she needs to make an early pick-up. The same applies to any situation that changes the school or visitation plan.
Get involved in your child's homework.
The bulk of homework duty usually lies with the custodial parent. Few custody agreements even consider homework duties.
Responsibility for this is with the parent spending time with the child when homework is due. Having a homework agreement in place can offer your child additional consistency and stability at a time when children most need security from both parents.
If you are facing divorce or a child custody dispute in Arizona, contact the Zachary Law Group. Mr. Zachary is a family lawyer in Chandler who can protect your interests. He can answer your questions about child custody, prenuptial and postnuptial agreements, alimony and other family law matters. Call 480-389-3533 to schedule a free consultation.