Children have a tendency to say the oddest comments, but when they relay negative statements that your ex said about you, there may be a greater issue at hand. Hearing curse words, negativity and accusations from your ex is bad enough, but when your children deliver them, it puts your young ones in the middle of the controversy. PsyCare warns that such behavior could even lead to parental alienation, and you may need to discuss this problem with your family attorney.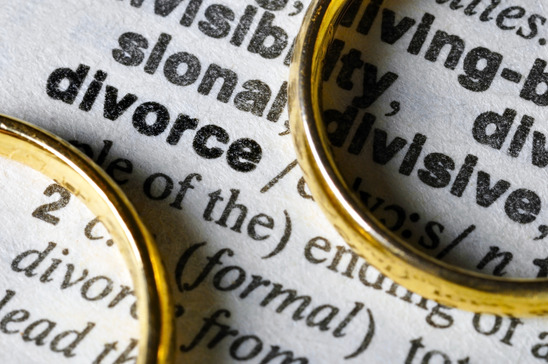 Negative talk about you will not only confuse your children, but it can also make them angry with you – regardless of whether the allegations are true or not. If you need help with your divorce and custody issues, then call the Zachary Law Group, PLC at 480-389-3533. A Chandler family lawyer can protect your personal and financial interests.
Until then, these five tips will help you deal with an ex that talks badly about you to the kids:
Consider the Source
Before you blindly believe whatever your children say, remember that kids often do not understand information as intended. Furthermore, an angry child may try to cause trouble between parents, especially if he or she is angry about the divorce. Always consider the source.
Stay Calm
While you may feel angry, resentful or hurt because of what your ex says to your children, it is important that you stay calm. Retaliation is not in anyone's best interests, and it can be especially harmful to the children involved.
Do not raise your voice to the kids or start badmouthing your ex in turn. Keep a clear head.
Correct Wrong Information
When parents talk badly about each other the children, they often speak emotionally. Some statements may be untrue.
Additionally, children may not understand what the parent says. Correct the misinformation with the gentle truth, and reassure your children that you love them unconditionally.
Encourage Open Communication
It is crucial that your children know they can talk to you about their concerns, including what your ex says about you. If you start disparaging your ex or raising your voice, then your children may withdraw from future conversations about the topic. Remember to stay calm when they tell what your ex says.
Talk to Your Ex
When the children are somewhere else, discuss the problem with your ex. Do not be confrontational. Simply explain the harm your ex's words cause the kids.
If communicating with your ex is in any way dangerous or requires professional mediation, then speak to your family lawyer. He or she will know how to handle the situation.
Children deserve a supportive and safe emotional environment. They should never have to choose sides with parents. They are also not emotional weapons.
The Zachary Law Group, PLC can help you through the divorce process and custody issues. Call a family attorney at 480-389-3533 for a free case evaluation.