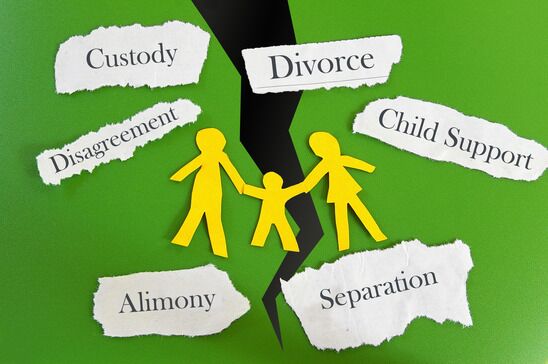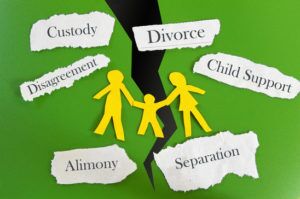 Divorce can be one of the most challenging decisions a person will make. Not only are you facing the end of your marriage, but you may also have to divide assets, debts, retirement funds, and, if you have children, may need to make decisions about parenting time. These questions can be emotionally fraught and can have a major impact on your personal and financial life for years to come. While you may want to finalize your divorce as quickly as possible so that you can move forward with your life, it is important to take steps to protect your rights as you navigate the divorce process.
The Zachary Law Group is a divorce law firm in Gilbert, Arizona who work with clients helping them navigate the challenges that divorcing couples face. We can help you make decisions about how to divide assets in a manner that aligns with your goals. If you have questions, we can help. Contact us today to learn more about how our firm can protect your rights during this challenging time.
How to File for Divorce in Gilbert, Arizona
Divorce is also known as "dissolution of marriage." It is a legal procedure used to dissolve a marriage. According to the State Bar of Arizona, Arizona is a "no-fault" state, meaning that neither party needs to state a reason to get divorced. The exception to this in the case of a "covenant marriage." If you have entered into a "covenant marriage," you may need to provide grounds to divorce your spouse. However, there are certain requirements divorcing individuals must meet in order to file for divorce in Arizona. For example, in order to file for divorce in Arizona, one party in the divorce must have been a resident of the state for at least 90 days.
In order to file for divorce, you or your ex must file a Petition for Dissolution of Marriage. The petition must be served to the other spouse and the spouse has anywhere between 20 and 30 days to respond (20 days if he or she is an Arizona resident and 30 days if he or she resides outside of Arizona). Divorcing individuals will often make decisions and agreements about division of assets, property, alimony, and child custody as they work to finalize their divorce. While it is often in the best interests of both parties to agree to these issues outside of court, sometimes agreements cannot be reached. In this case, a judge may make decisions about these concerns.
A divorce can take anywhere between 60 days and as long as 9 months or longer to be finalized. If both parties agree to the divorce terms, the divorce may be able to be finalized sooner. In general, if there are disagreements about child custody, asset division, or alimony, divorce proceedings can take longer when they must go to trial.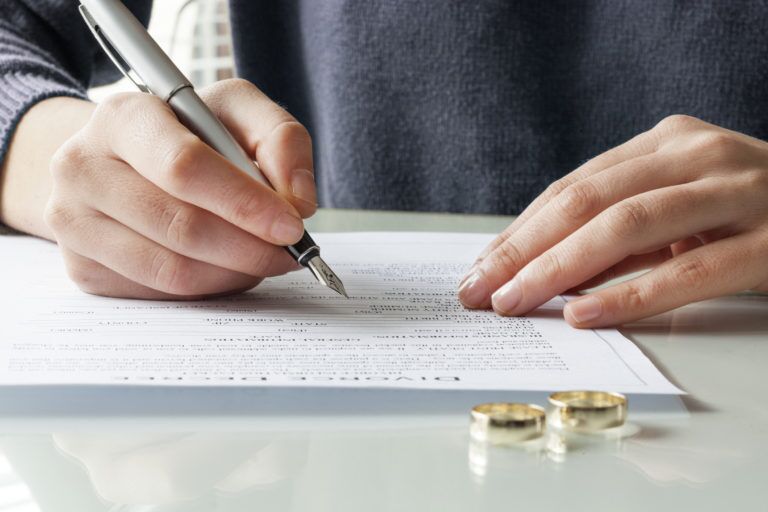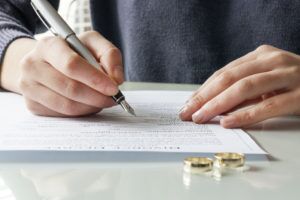 Your divorce decree is an important document that covers all aspects of the divorce. This includes parenting time decisions, the legal termination of the marriage, alimony awards, division of property, division of debts, and the possible restoration of the wife's last name, if required and desired. While it is possible to finalize your divorce without the assistance of a lawyer, it is not always recommended. The courts will require you to follow all legal procedures and judges cannot always help you navigate the complexities of the law. Choosing to pursue divorce on your own is risky because if you do not know your rights, you could lose important rights during the process. Sometimes unrepresented individuals give up important rights that they didn't know they had. Regardless of whether your divorce is high-asset or high-debt, consider reaching out to the divorce lawyers at the Zachary Law Group in Gilbert, Arizona today. Our firm can review your circumstances, help you understand your rights, and assist you as you navigate the complexities of the divorce courts.
High Asset and Complex Financial Questions During Divorce
Divorce can raise some complex financial questions. If you and your ex share retirement accounts, for example, the division of these accounts is governed by strict laws. If you withdraw money from an IRA or other retirement account, the money must be properly labelled and proper forms must be filed to prevent you and your ex from owing taxes on this money for an early-withdrawal penalty. If you are facing a high-asset divorce, complex tax questions may be raised. For example, if you plan to pay or will be owed alimony, it is important to consider the tax implications of alimony under the new tax laws, and under old tax laws, if possible. Additionally, if individuals own their own businesses, have complex financial lives, or own assets that must be valued to determine child support or alimony payments, this can add to the complexity of a divorce.
If you and your ex share debts, this can also increase the complexity of the divorce. If one partner owes debts prior to the marriage or if one partner took out student loan debts during the marriage, some of these debts may be in dispute during the divorce. It is wise to speak to a divorce attorney if you and your ex share debts.
If you are facing a high-asset divorce, or if you have retirement accounts, or believe you might be facing other complex financial questions during your divorce, consider speaking to the divorce law firm at the Zachary Law Group in Gilbert, Arizona today. Our firm can review your circumstances and fight to help you meet your goals during divorce.
Get Divorced in Gilbert, Arizona
Divorce is a major life change. It not only affects your personal life, but it can have a major impact on your financial life as well. If you are planning to get divorced, consider reaching out to the Zachary Law Group in Gilbert, Arizona today. Our firm can help you navigate the complexities of divorce, help you split your assets in a manner that helps you meet your goals, and answer questions about alimony or parenting time. The decisions you make when you finalize your divorce can impact you for years to come. Get it right. Contact the Zachary Law Group today.
If you need a divorce attorney in Gilbert, then look no further.
Zachary Law Group is undoubtably the law firm you want to hire. Its founder, Steven Zachary, has a unique background including nearly 30 years of legal experience.
After years of practicing law in both Minnesota and Arizona, Steven Zachary opened Zachary Law Group. His desire has always been to have a law firm dedicated to helping individuals and families through their difficult legal issues.
DIVORCE ATTORNEY
Being a divorce attorney is only one of our legal areas of expertise. Our attorneys also have many years of experience in criminal defense, drug law, domestic violence cases, bankruptcy, and estate planning. And since we are a member of the Better Business Bureau, you can feel confident that you've selected the best firm.
Gilbert Law Group
At Zachary Law Group, PLC, we're pleased to serve the legal needs of Gilbert. We are here to assist you in any law issue, whether it be divorce attorney or another type of case. Having an experienced divorce lawyer Gilbert on your case makes a difference.
Call Zachary Law Group Today at 480.389.3533
Also serving Chandler, Mesa, Queen Creek and surrounding areas
The decision to dissolve a marriage is a difficult and stressful one to make, and we realize how important your emotional needs will be at this time. The choices you make as you move through this process can affect you, your family, and your financial future for years to come. Choose Zachary Law Group
At Zachary Law Group we separate ourselves from other law firms.
Steven Zachary has over 30 years of legal experience. He is considered a Top 100 Trial Lawyer by the National Trial Lawyers Association. Martindale.com and Lawyers.com gave him the Client Distinction Award for his exceptional client service to clients in Gilbert, Chandler, Mesa, Queen Creek and the surrounding areas of Maricopa and Pinal Counties.
Zachary Law Group provides fixed fee services for all of your divorce, child custody and family law needs.
Unlike many other family law attorneys, we do not bill by the hour but instead charge a fixed fee for our work on your case. This efficient operations and billing approach gives you the comfort and certainty of knowing how much our service will cost and the assurance of knowing that everything necessary will be done.
You can email, fax, call or even receive an in-person meeting to have your questions and concerns addressed without wondering how much it will cost you.
Whether you are considering filing for divorce, have already been served with divorce papers, Zachary Law Group is here to help you. We will give your case the professional care and individual attention that you deserve. Every case and every client is unique, but our goal is always to help you preserve your financial and emotional resources and enable you to move on with your life.
Your Peace of mind and financial future are at stake. Not put it in the hands of just anyone.
Call 480.389.3533 today to set up your consultation.