Divorce is heartbreaking. Many see it as an end to one of life's most important chapters, but divorce is also a fresh beginning that opens the door to new opportunities.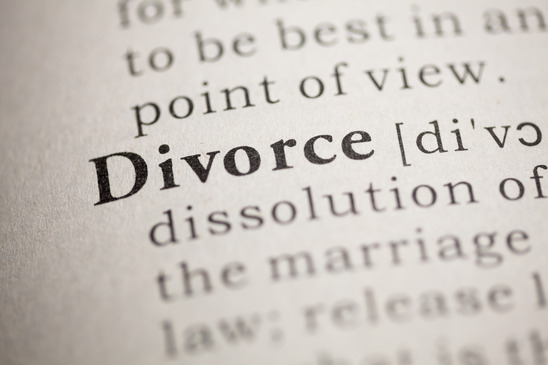 WebMD reminds readers that divorce is an opportunity to reinvent themselves. This may seem hard to believe in the midst of legal proceedings, but when the dust settles, the benefits of your new life will come to light.
Although divorce is a very personal experience, it is important to protect your legal interests, as well. If you are considering divorce in Arizona, contact the Zachary Law Group, PLC.
Steven Zachary is a family lawyer in Chandler, Arizona who can protect your personal and financial interests. He has more than 25 years of legal experience.
Call 480-389-3533 to schedule a consultation. Until then, read on to learn five life lessons that you will learn from divorce:
Broken hearts really do mend.
Divorce can be emotionally devastating. It takes time to get over the heartbreak and mental exhaustion, but better days will come. Stay resilient, express your thoughts and feelings to loved ones, and rely on your support network to get through this tough chapter.
Change is an opportunity.
Divorce can affect your social circle, career and lifestyle. These changes often overwhelm divorcés, but this is an opportunity for personal growth. You may also have the chance to enjoy activities that you could not during your marriage.
Life is just different after divorce; it is neither better nor worse.
Being married is neither easier nor harder than being single; it is only different. New problems will replace the old ones that you struggled with while married. Likewise, there are benefits to being single. You no longer have to accommodate your ex's desires when it comes to leisure time. You can pursue your personal goals and enjoy financial sovereignty.
Forgiveness creates peace.
According to USAttorneys.com, playing the blame game is self-destructive. Although it may seem difficult to forgive your former spouse for his or her misconduct, this is the best way to move on after divorce.
Mayo Clinic explains the consequences of holding onto anger and bitterness. The stress can have adverse effects on your mental and physical health.
Forgiving your spouse is especially important if you have children. Arguing with your ex can cause anxiety for young ones, but having an amicable relationship will support your children's well-being.
Adversity makes you stronger.
Divorce is one of the most stressful events a person can experience. The adversity will make you stronger, wiser and more prepared to face life's challenges.
If you are considering divorce, contact the Zachary Law Group, PLC. Steven Zachary is a divorce attorney in Chandler who can help you avoid mistakes that threaten your interests. He is among the National Trial Lawyers Top 100 Lawyers. If you would like to schedule a consultation, call 480-389-3533.