Paternity testing is a common way to establish legal, emotional, social and economic ties between a father and child. As the Arizona Statutes explain, a child's biological father is usually his or her legal father. The legal father has certain rights such as: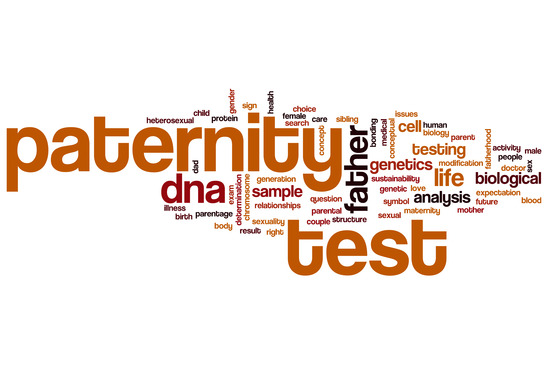 His name can be listed as the father on the child's birth certificate;
He has access to the child's medical records;
He can file for child support;
He has visitation and custody rights;
And he can make important decisions for the child.
Children also have rights from their legal fathers, such as:
Child or medical support;
Health or life insurance;
Military allowances;
Social Security benefits;
Veteran's benefits;
And inheritances.
If you have questions about child custody or paternity in Arizona, contact the Zachary Law Group, PLC. Steven Zachary is a family lawyer in Chandler who can protect your personal and financial interests.
Call 480-389-3533 to schedule a free case evaluation. You can also learn about Arizona divorce laws by visiting the USAttorneys website.
Who Is a Child's Legal Father?
If the child was born during the marriage, the law presumes the husband to be the legal father. According to the Arizona Department of Economic Security, however, if the mother is unmarried with no presumed legal father, then a paternity test may be necessary to establish the legal father.
How Do Genetic Paternity Tests Work?
Because every cell in your body contains DNA, the lab does not need to take blood to conduct a paternity test. The most common method of DNA harvesting is wiping a cotton swab against the inside of the cheek.
Here is a brief overview of the process:
Schedule a genetic test for the mother, alleged father and child;
Bring a recent ID photograph for the mother and father. For the child, a birth certificate or Social Security card will suffice;
The testing center will take photographs of each person;
Each person will swab the inside of their own cheeks. The person who brought the child will swab his or her cheek;
The DNA samples will then go to a genetic testing laboratory;
Lab technicians compare everyone's DNA;
And you will receive the results in the mail.
If there is a paternity dispute, the court may order a paternity test. This is often necessary if fathers deny paternity for financial reasons.
What If Paternity Was Established in another State?
If paternity was established in another state by an administrative or court order, or by voluntary acknowledgment, then the determination will have the same effect in Arizona as if the paternity was determined in this state.
If you have questions about paternity, child support, child custody or other family law matters, contact the Zachary Law Group, PLC. Steven Zachary is a Chandler divorce attorney who can evaluate your situation and help you avoid mistakes that may compromise your interests.
Mr. Zachary has more than 25 years of legal experience, and he is among the National Trial Lawyers Top 100 Lawyers. Call 480-389-3533 to schedule a free case evaluation.