It may seem ridiculous that your posts on Twitter, Facebook and other social networks could be used as evidence against you during your divorce. However, family lawyers use pictures, Tweets and other social media content as evidence in nearly two-thirds of divorce cases, according to Netscape.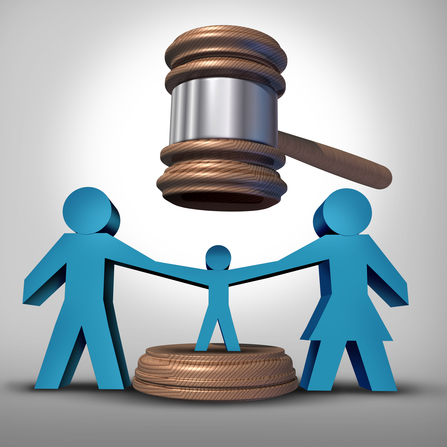 If you intend to use social media during your divorce, keep these four tips in mind:
Avoid discussing your case;
Do not insult your spouse;
Modify your privacy settings;
And think carefully before you post content.
A Chandler divorce attorney from the Zachary Law Group, P.L.C. can evaluate your case and help you avoid mistakes that would compromise your interests. Steven Zachary has more than 25 years of legal experience, and he will give your case the individual attention that it deserves.
Call 480-389-3533 to schedule a free case evaluation. You can also learn about divorce laws in Arizona by visiting USAttorneys.com.
Here are four tips to keep in mind when using social media during your divorce:
Avoid Discussing Your Case
Social media may provide a platform for instant support from your friends and family, but discussing your legal strategy is a bad idea. Your spouse or his or her family lawyer can use that information to strengthen their position. If you want to discuss your case or ask advice from a friend or family member, talk to him or her in person.
Do Not Insult Your Spouse
Badmouthing your ex publically can only harm your case. This is particularly true if you are facing a child custody dispute and you post content that makes the judge believe that you do not intend to encourage a relationship between your children and their other parent.
Modify Your Privacy Settings
Even if you do not intend to post content that would hurt your case, you should change your privacy settings just in case. Make sure only friends or people in your network can see your profile. This may prevent your spouse and his or her divorce attorney from accessing content that could be used against you.
Think Carefully before You Post Content
If you think a photograph might harm your case, then do not post it. Also, do not brag about your single lifestyle or post content that would cause a judge to question your moral character.
Divorce is never easy, and many people rely on the support of family and friends to help them make the transition. However, it is important to protect your interests by being careful about the information you post on social networking sites. It may be wise to deactivate your social media profiles until your case is finalized.
If you are considering divorce in Arizona, contact the Zachary Law Group, P.L.C. Steven Zachary is a Chandler family lawyer who can answer questions about child custody, prenuptial and postnuptial agreements, alimony and other divorce matters. Call 480-389-3533 to schedule a free case evaluation.