Few people enter marriages with divorce in mind. They believe wholeheartedly in their "happily-ever-after," but life has a tendency to throw obstacles at couples. If you and your spouse cannot overcome them together, then it may be time to consult a family lawyer.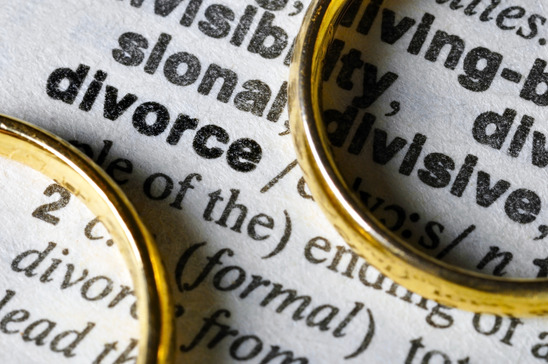 Divorce is a legally complex process, and it can be emotionally draining for everyone involved. The U.S. National Library of Medicine explains the effects of divorce on children, but parents will face psychological hardships, as well.
Before approaching a Chandler divorce attorney, you should ask yourself specific questions to make sure you are prepared for the process. If divorce seems to be the only answer, then contact the Zachary Law Group, PLC.
Steven Zachary has more than 25 years of legal experience. Call 480-389-3533 for a free case evaluation. Until then, ask yourself these five questions if you are considering divorce:
Are you emotionally ready for divorce?
Arizona calls divorce a dissolution of marriage, which will end the union legally, but there are certain emotional consequences that you should consider. Every divorcee comes to a point where reconciliation is impossible, but this happens at different times and for different reasons. Furthermore, both parties do not have to consent to a divorce in Arizona, and if you receive the divorce papers, then you may not feel ready to end the marriage.
However, the dissolution will continue if one party feels the divorce is necessary. In order to reach an outcome that serves both parties well, it is vital that you set emotions aside. A divorce counsellor can help you with any emotional and lifestyle adjustments you may need to make.
Are you financially ready for divorce?
The financial implications of a divorce should not stop those who are serious about ending their marriage. If you do not feel financially ready, keep in mind that Arizona law offers the same protection for lower-earning spouses as those who earn more. In fact, a judge may issue a temporary order for you to receive spousal maintenance before the case resolves.
Have you conducted sufficient research into available attorneys?
Before consulting local attorneys about your divorce, it is imperative that you research them. Your family lawyer should have a reputation for positive case outcomes.
Consider his or her experience. Take into account what others say about the attorney and how much he or she charges. You may need to consult several lawyers to find the one whose style makes you most comfortable.
What should you take with you when consulting with an attorney?
Depending on the specific circumstances of your situation, certain documents will be necessary. You can get all the forms online, and if you do, fill them out and take them with you. You may also want to take notes during the meeting for later reference, so bring a notepad and pen. If the lawyer requires a consultation fee, then bring it along with your driver's license. Write down any questions you may have.
Do you have questions that need answers?
Most initial consultations last less than an hour, leaving you with very little time to explain your circumstances to the lawyer, decide if his or her advice and personality align with your requirements, and establish whether he or she can help with your divorce. With so little time, it is important that you are open-minded, goal-oriented and concise.
If you want to end your marriage and wish to speak with a divorce attorney, call the Zachary Law Group, PLC at 480-389-3533 to schedule a consultation.