Dividing marital property can be stressful if spouses cannot agree. The process of asset division begins with inventorying all the assets you have acquired together as a married couple. Your possessions prior to marriage most likely will remain yours, along with any inheritance left specifically to you during the union.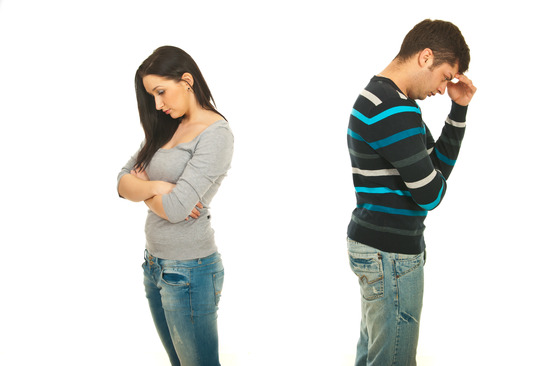 Keep these tips in mind when dividing assets:
Hire a mediator;
Avoid fighting for unimportant items;
Do not hide assets;
And close or restrict access to shared accounts.
If you are going through the emotional trauma of divorce in Arizona, contact the Zachary Law Group, PLC. Steven Zachary is a divorce attorney in Chandler who can evaluate your situation and help you avoid mistakes that could compromise your interests.
Unlike other divorce attorneys who charge by the hour, we offer flat-rate fees with no hidden costs. Call 480-389-3533 to schedule a free case evaluation. You can also visit http://divorce.usattorneys.com/arizona to learn more about divorce laws in Arizona.
Here are four tips to keep in mind when dividing marital property:
Hire a Mediator
A mediator can help you and your soon-to-be ex navigate the issues that arise during asset division. According to the Internal Revenue Service, due to Arizona's community property law, both spouses are eligible for an equal share of all assets accumulated during the marriage. If you cannot come to an agreement with your spouse, the court will order mediation or decide for you.
Avoid Fighting for Unimportant Items
To prevent disputes and reach an agreement as quickly as possible, it is crucial to let go of the items that are not very important to you. While you may have emotional attachments to artworks, vases, furniture or more, you might have to relinquish some of it.
Do Not Hide Assets
It is illegal to hide assets from your spouse. Your spouse has the authority to search for suspected assets. If he or she finds them, you may have to pay his or her legal expenses and search costs. Furthermore, lying will destroy your credibility with the judge, which may negatively influence your negotiating position.
Close or Restrict Access to Shared Accounts
If you find out that your spouse is filing for divorce, contact a family lawyer immediately. There are certain steps that you can take to protect your financial interests – and you should complete these tasks sooner rather than later.
Your divorce attorney may recommend that you close or restrict access to shared accounts. Sometimes disgruntled exs rack up debt out of anger. You can mitigate the damage by paying off or closing your credit lines.
If you have questions about divorce laws in Arizona, contact the Zachary Law Group, PLC. Steven Zachary is a Chandler divorce lawyer who can address your concerns about child custody, prenuptial and postnuptial agreements, alimony and other family law matters.
Mr. Zachary has more than 25 years of legal experience and is among the National Trial Lawyers Top 100 Lawyers. Call 480-389-3533 to schedule a free case evaluation.