The purpose of a child custody evaluation is to provide the court with comprehensive conclusions and recommendations based on an assessment of your custody situation. As Arizona Courts explains, the findings will likely have a significant impact on the child custody arrangement.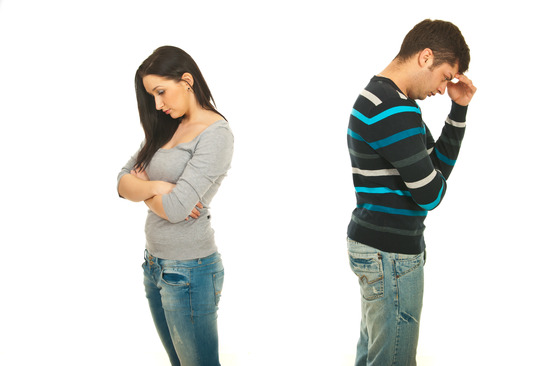 Although evaluators are required to provide unbiased conclusions and recommendations, this does not always happen. If you are unhappy with the results of your child custody evaluation, you should contact a divorce lawyer immediately.
Your family attorney will assess your case to determine if:
The evaluator communicated with your ex more than you;
The evaluator's conclusions and recommendations do not complement the facts of your case;
Or the evaluator did not support the conclusions or recommendations with sufficient evidence.
If you are having a child custody dispute, contact the Zachary Law Group, P.L.C. Steven Zachary is a divorce lawyer in Chandler who will evaluate your situation, provide legal guidance, and aggressively represent your interests.
Mr. Zachary has more than 25 years of legal experience. Call 480-389-3533 to schedule a free case evaluation. You can also learn more about divorce proceedings in Arizona by visiting USAttorneys.com.
Here are three signs that your child custody evaluation may have been biased or inaccurate:
Evaluator Communicated with Your Ex More Than You
An evaluator may become biased if he or she communicates with one parent more than the other. If this is the case, your divorce lawyer may rely on the testimony of a rebuttal psychologist. Your attorney may reference unbalanced numbers of emails, phone calls, interviews, and face-to-face visits as evidence.
Bias may also develop if one parent meets with the evaluator several times before the evaluator meets the other parent. This is particularly true if your ex portrays you negatively before you meet the evaluator.
Evaluator's Conclusions and Recommendations Do Not Complement the Facts of Your Case
The evaluator's report should clearly, objectively, and comprehensively outline how he or she reached the conclusions and recommendations. Your attorney can challenge the findings if they do not complement the facts of your case.
Evaluator Did Not Support the Conclusions or Recommendations with Sufficient Evidence
Child custody evaluators must provide extensive evidence to support their findings, as the American Psychological Association explains. If the evidence is not credible, is insufficient, or is not referenced, then your lawyer can challenge the evaluator's conclusions and recommendations.
Should You Consult a Divorce Lawyer?
If you are facing divorce – even if the split is amicable – you should consult a family attorney to discuss your legal strategies. A small oversight or mistake could threaten your personal or financial interests.
Also, divorce proceedings can be unpredictable. If your ex is making unrealistic demands related to finances or child custody, your lawyer can represent your interests.
If your divorce is happening in Arizona, contact the Zachary Law Group, P.L.C. Steven Zachary is a Chandler family attorney who will answer your questions about child custody, prenuptial and postnuptial agreements, alimony and other family law matters. Call 480-389-3533 to schedule a free case evaluation.