Divorce is an emotional endeavor that affects entire families. In particular, children can suffer immense stress due to the dramatic changes taking place. As the National Institutes of Health explains, divorce often makes kids feel guilty as they question how they contributed to the end of their parents' marriage.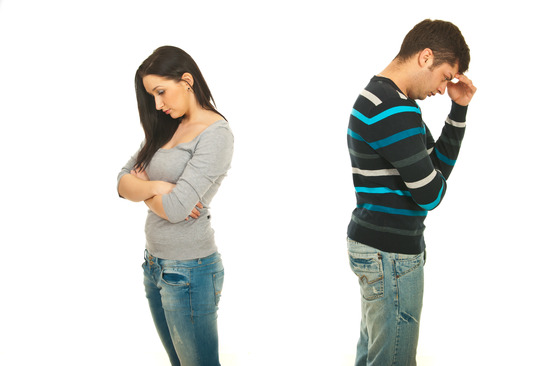 If you are a divorcing parent, there are steps you can take to help your children cope with the transition:
Encourage open communication with your kids;
Reassure them that they did nothing wrong;
Never badmouth the other parent in front of the kids;
And try to keep the children's routine consistent.
If you are facing divorce in Arizona, contact the Zachary Law Group, P.L.C. Steven Zachary is a divorce lawyer in Chandler who can answer your questions about child custody, prenuptial and postnuptial agreements, alimony, and other family law matters. We offer flat-rate fees with no hidden charges. Call 480-389-3533 to schedule a free case evaluation.
What Are the Psychological Effects of Divorce Conflict on Kids?
According to the Center for Social Justice, divorce conflict can have long-term, negative effects on children. They may be more prone to drug or alcohol abuse, as well as sexual intercourse. If parents argue with each other or are violent, then kids may believe that these are acceptable ways to handle disagreements.
Children of divorced parents often face problems at school. Their grades may drop, and they have a higher probability of dropping out. Kids of divorced parents are also more likely to commit crimes or become incarcerated as minors.
After divorce, the parent with primary physical custody may face financial struggles due to the loss of income. As a result, the children of divorced parents are more likely to face poverty.
Children Can Learn from Their Parents' Mistakes
Just because a marriage ends in conflict does not mean that children are predisposed to divorce or unhealthy behaviors. In fact, some kids learn from their parents' mistakes, giving them a better chance to form healthy relationships as young adults.
Mediation Can Help Parents Resolve Conflict
If you and your ex cannot agree on important matters, such as asset division or child custody, then consider divorce mediation. This is a process in which a neutral third party will evaluate your marriage and disagreements, and provide recommendations based on Arizona laws and the mediator's experience.
Mediation offers several benefits. Namely, it helps divorcing spouses avoid the time and cost of litigation.
If you have questions about child custody, mediation, or other divorce matters, contact the Zachary Law Group, P.L.C. Steven Zachary is an Arizona divorce attorney who can evaluate your situation and help you avoid mistakes that could compromise your personal or financial interests.
Mr. Zachary has more than 25 years of experience practicing law. He can handle the legal aspects of your divorce so you can focus on your family's well-being. Call 480-389-3533 to schedule a free case evaluation.