It is no secret that divorce is a challenging experience. This is especially true for parents with young children.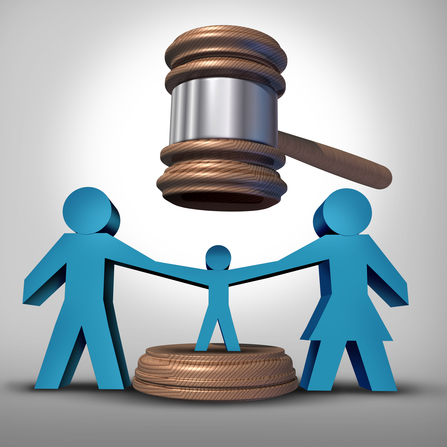 If you are in the middle of divorce proceedings, it is critical that you take steps to protect your interests. As difficult as this may sound, communicating with your ex in a polite manner is essential.
It is normal to feel uncomfortable or even angry at your ex, but failing to communicate can lead to a myriad of problems. It can also put your child through unnecessary stress.
There are several ways to improve communication between you and your ex. These include:
Avoiding offensive language;
Not using your child as a messenger;
And avoiding phone conversations.
If your marriage ended on good terms, then talking with your former spouse may not be challenging. However, if you and your ex have a conflicted relationship, then these tips can help take the emotion out of communicating.
If you are facing divorce in Arizona, contact the Zachary Law Group, P.L.C. As a Chandler family lawyer, Steven Zachary can protect your financial and personal interests. He has been practicing law for more than 25 years.
Call 480-389-3533 today to schedule a consultation. You can also visit http://divorce.usattorneys.com/ to learn more about divorce laws.
Here are three tips to improve communication with your ex during a child custody dispute:
Avoid Offensive Language
As parents, you and your ex will have to develop a healthy relationship for your child's best interests. Using offensive language can only add fuel to the conflict. It is best to take a business-like approach and keep the emotion out of all correspondence.
You should avoid talking to your ex when you feel stressed. If you threaten your ex or make an inappropriate comment, then he or she may use that against you during custody proceedings.
Do Not Use Your Child as a Messenger
Despite popular opinion, divorce can actually have a positive impact on a child if the marriage was unhealthy. However, it is critical that parents take steps to help their child cope with the changes. Part of this is keeping conflicts between you and your ex away from your child. Do not use him or her as your messenger.
Avoid phone conversations.
If you and your ex are not on good terms, then it is best to communicate in writing. Phone conversations open the door to impulsive statements that incite conflict. You should only call your ex on the phone in an emergency.
It is better to communicate via text or email. However, be very careful about what you say because your ex can use your messages against you in court.
If you have questions about child custody, spousal support, asset division or other divorce matters, contact the Zachary Law Group, P.L.C. Steven Zachary is a divorce attorney in Chandler who can help you avoid mistakes that would compromise your interests. Schedule a free initial consultation today by calling 480-389-3533.