Zachary Law Group can answer your legal questions regarding family and divorce law in Pioneer Estates Arizona
Family law in Pioneer Estates Arizona.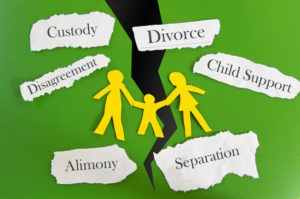 A Pioneer Estates Arizona family law attorney plays an important role for individuals contemplating, and working to achieve delicate, sometimes unwelcomed changes in their family's state of affairs, while maintaining some type of emotional and financial stability. Pioneer Estates Arizona attorneys provide qualified advice, supported by first-hand knowledge of Arizona's family laws directing divorce, child custody, child support, alimony, joint property distributions and other family law civil and criminal actions.  Attorney Steven Zachary has over three decades of skilled legal experience and has tailored his legal group's services to address every facet of family law for individual access and continuity of representation.
Divorce has been identified as second in the top ten most stressful life events, often creating a wide array of unbridled emotions and irrational actions by divorcing parties, necessitating the resources of an objective legal support system at Zachary Law Group. The ability of impartial and reasonable Pioneer Estates AZ family lawyers to calm fears associated with marital and family upheaval is necessary to accomplish a fresh start for families as they move forward. Family law attorneys represent parties in court when there are contested matters involving divorce, child custody, child support, property division, alimony, or spousal support, and difficulties involving a state's criminal department for domestic violence incidents.
Pioneer Estates Arizona divorce Lawyers.
Along with planned divorce actions, Pioneer Estates AZ divorce attorneys at the Zachary Law Group can prepare and submit emergency pleadings to the court for spouses and/or children to maintain stability until a divorce can be finalized. Arizona filing requirements include:
In Arizona, one of the parties must have lived in the state at the time the court action began, and if a party to the divorce is a member of the military, they must have maintained military presence for ninety days domiciled in state prior to the petition for dissolution of the marriage.
Grounds for Filing. Arizona is a No-Fault divorce state meaning that one party to the marriage must claim that the marriage is irretrievably broken. If a covenant marriage is involved, the respondent party must have committed one of the negative actions outlined in Arizona law that an attorney can cite.  Divorce attorneys in Pioneer Estates AZ can assist with drafting separation agreements so both parties understand what is required of them until a final divorce action is signed by a judge.
Property Distribution. Arizona is a community property state which means that marital property is divided equally between the two parties unless there is an agreement between the two that states otherwise. There are exceptions an attorney can assist with including property acquired before, or after the marriage and certain other assets.
Mediation Requirements. Counseling and mediation are remedies when one of the two parties deny that the marriage is irretrievably broken, or the courts find reason to believe that the marriage is not broken, and the reasons need to be reviewed.
Pioneer Estates Arizona Child Custody Lawyers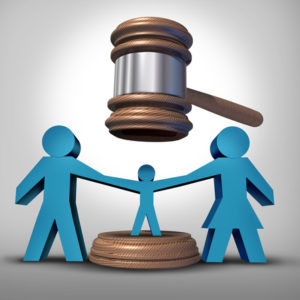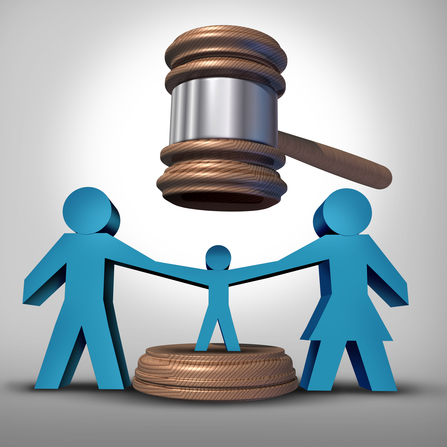 When minor children are involved in the divorce process, action is required to establish who the child will live with, or if the child's time will be shared among both parents. Pioneer Estates AZ custody lawyers can explain Pioneer Estates custody laws to clients, as they pertain to both parents' legal responsibility to the children. Battles involving child custody are best addressed with an experienced attorney, because the outcomes can be devastating for families.
Pioneer Estates custody lawyers can assist with addressing questions, concerns and preparation of appropriate court documents for child custody. It is usually best to make a comprehensive time-sharing agreement that is agreed upon by both parents and file it with the court.  If one parent is not adhering to the agreed-upon plan, it may be best to hire Pioneer Estates child custody lawyers who can file a formal order to request changes for custody.  The attorneys at Zachary Law Group may be needed to effectuate the changes with Arizona court approval, because any timesharing agreement, or custody modification has no legal effect unless ordered by the presiding court judge.
Child support in Pioneer Estates Arizona.
Pioneer Estates AZ child support guidelines are based on the Income Shares Model for calculating child support. The monthly support amount determined by applying the guidelines is divided proportionally according to each parent's income. These two support amounts are then offset to establish which parent will pay the other parent for support of the child. All income is typically verified by examining past W-2's. The amount of funding that is required to maintain a healthy standard of living for the minor children to the divorce action is the hopeful outcome to cover expenses incurred for raising a minor child to the age of majority unless there are special circumstances which child support attorneys can address.
A child support attorney in Pioneer Estates Arizpona can help with filing distinctions when children are involved, including the review and preparation of child support information sheets; support obligation income affidavits; child support guidelines forms; and a child support guideline notice of compliance, or when child support for unmarried individuals is requested.  When one party is delinquent, or refuses to pay child support, a child support attorney can be of assistance in locating them through state judicial processes and initiating wage garnishments, or fiscal levy to collect support arrears.
Marriage settlement agreement.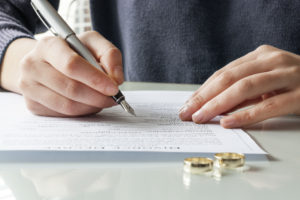 A comprehensive marriage settlement agreement addressing all important facets of a failed marriage may increase the ability to maintain a stable family future where divorcing spouses do not harbor resentment, so it is important to seek assistance from the Zachary Law Group.  Experienced divorce lawyers in Pioneer Estates Arizona will utilize their legal skill to draft an agreement that addresses financial stability for their clients, while adhering to all pertinent financial, business, real estate, and tax laws of the state where the divorce is filed.
The Zachary Law Group provides seasoned guidance and personal assistance with legal problems related to a tenuous family situation.  Call the office to schedule a consultation with an experienced family law attorney in Pioneer Estates Arizona, who may be able to diffuse volatile situations and alleviate stress for family members undergoing significant changes that may alter the course of their individual lives and that of their children.
The Zachary law group, p.l.c.
MAIN OFFICE:
625 N Gilbert Road #201
Gilbert, AZ 85234
Sources:
https://www.stress.org/holmes-rahe-stress-inventory
https://www.azcourts.gov/familylaw/
https://superiorcourt.maricopa.gov/family/divorce-proceedings/
https://www.azleg.gov/ars/25/00312.htm
https://www.azleg.gov/ars/25/00381-09.htm