Divorce can be a protracted process, and it can be difficult to keep track of so many moving parts while remaining unemotional. But there is one crucial factor you cannot afford to fumble: spousal maintenance.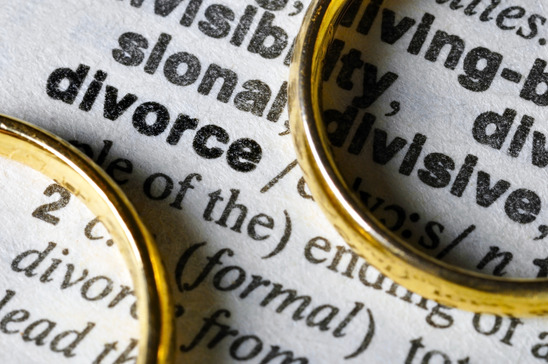 On average, there are about 2,000 divorces in Arizona every month, according to data from the Arizona Department of Health Services. In 2010, the U.S. Census Bureau estimated 400,000 people were granted alimony after their divorces.
In Arizona, alimony is referred to as "spousal maintenance." According to the state's Revised Statute 25-319, the court may award alimony to spouses who:
Lack sufficient property to provide for their needs;
Are unable to support themselves through employment;
Or contributed in some way to their former spouse's education.
If you are considering divorce in Arizona, contact a family lawyer from the Zachary Law Group, P.L.C. Steven Zachary is a Chandler divorce attorney who can evaluate your situation and help you avoid mistakes that would compromise your financial or personal interests.
Call 480-389-3533 today to schedule a free case evaluation. You can also learn about Arizona divorce laws by visiting the USAttorneys website.
Factors That Could Affect Your Eligibility and the Amount of Spousal Maintenance
Once the judge has evaluated your maintenance requirements, he or she will determine an amount by looking at the history of your marriage and the respective personal circumstances of both parties. Factors that the judge will consider include:
The standard of living you established while married;
The duration of your marriage;
Your age, employment history, earning ability and physical and emotional condition;
The amount your former spouse is capable of paying;
Each of your respective resources including earning potential;
Whether or not your spouse has restricted or reduced your income or career potential;
All necessary contributions to your child or children's future needs;
Your assets and other financial resources including your ability to provide for your own needs independently;
The time it might take to study or train for appropriate employment;
Any expenses that the court deems unnecessary or exorbitant;
Fraudulent concealment of shared property;
Any costs you may bear for health insurance;
Any reduction in rates your former spouse may enjoy by downgrading joint or family insurance to an independent or employee policy;
And damages arising from criminal activity in which you or your child or children were the victim.
If you are seeking a divorce and have concerns about spousal maintenance, contact the Zachary Law Group, P.L.C. As your family lawyer in Chandler, Steven Zachary will answer your questions about child custody, prenuptial and postnuptial agreements, alimony and other aspects of family law.
Mr. Zachary has more than 25 years of legal experience, and he is considered among the National Trial Lawyers Top 100 Lawyers. Call 480-389-3533 today to schedule a free case evaluation.