Planning a wedding comes with countless decisions – from the dress to wear to the flavor of the cake. In the midst of so much excitement and anticipation, it's not easy for couples to consider the financial and legal implications of tying the knot.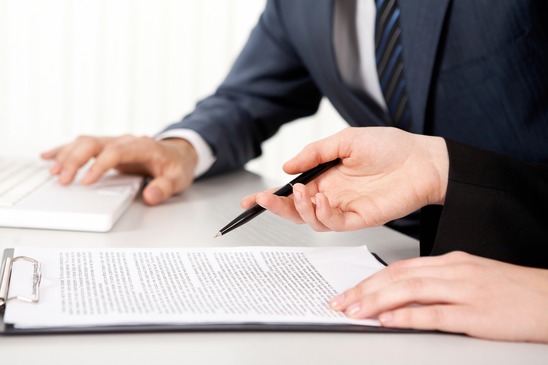 Nobody gets married thinking they will one day file for divorce. However, nearly half of marriages end in divorce, according to data from the American Psychological Association.
As any experienced family lawyer will tell you, it pays to plan ahead. Drawing up a prenuptial agreement might not seem romantic, but it offers a multitude of benefits for both spouses.
If you are engaged, turn to a family lawyer from the Zachary Law Group, P.L.C. for legal advice. Steven Zachary is a Chandler divorce attorney who will answer your questions about prenuptial agreements and other aspects of Arizona family law.
Call 480-389-3533 to schedule a free consultation. You can also learn more about divorce laws in Arizona by visiting USAttorneys.com.
How to Draw up a Postnuptial Agreement – and Why You Should
The Centers for Disease Control and Prevention reports that more than 2 million couples get married every year, yet nearly half of them eventually apply for divorce. Unfortunately, research from Harvard Law School estimates that only 5 percent of those newlyweds draw up a prenuptial agreement.
Every divorce is unique, but financial disagreements are among the most common causes of conflict. In fact, disputes about money are a primary cause of many divorces.
A prenuptial agreement will make sure you and your spouse maintain your property in the event of a divorce. In fact, a prenup can prevent conflicts and expensive litigation that result from financial disputes. The agreement can actually make a marriage less stressful because each spouse knows they will never be stuck in a marriage due to fear of financial loss. A prenup will also ensure that you and your spouse are getting married for the right reasons.
A valid, comprehensive postnuptial agreement should include:
Any and all property;
Retirement benefits you may have accrued;
Your respective income, deductions and tax return claims;
Household bills and expenses;
The details of your individual bank accounts;
Investments, such as stocks or property;
Accumulated debt, such as credit cards and student loans;
Savings contributions; and
Life insurance held by you or your spouse.
If you would like to learn more about prenuptial agreements in Arizona, contact the Zachary Law Group, P.L.C. Steven Zachary is a family lawyer in Chandler who will answer your questions and explain the process of creating a prenup.
Mr. Zachary has more than 25 years of legal experience, and he is considered among the National Trial Lawyers Top 100 Lawyers. Whether you are about to get married or are in the process of divorcing, Mr. Zachary can help you avoid mistakes that would compromise your personal or financial interests. Call 480-389-3533 to schedule a free case evaluation.